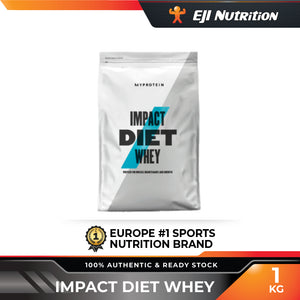 Product Description
Specially developed to cut out unnecessary carbs, this delicious shake delivers 39g of protein per serving, along with other diet-specific ingredients geared towards your weight-loss journey. Achieve that all-important calorie deficit while giving your body the protein it needs.
1
Key Benefits
39g protein per serving
Low in carbs
Over 1g of glutamine
Contains key diet ingredients
Nutritional information may vary depending on flavour.
Why Choose?
Protein helps grow and maintain important muscle,1 supporting your goal to look shaped and toned. We've also included choline, green tea extract, and CLA — key diet ingredients that support your ambitions to tone-up.2
Plus, we've added extra glutamine, which naturally occurs in protein which helps to build and repair new muscle.1 This is super-important for your recovery, helping you feel your best session after session.
Serving Size - 2 Scoops (60g)
Servings Per Container - 17 (1kg) / 42 (2.5kg) / 83 (5kg)
Nutritional Information
 
Per 100g
Per Serving
*RI
Energy
1557kJ/372kcal
934kJ/223kcal
 
Fat
6.4 g
3.8 g
9%
 
of which saturates
1.8 g
1.1 g
9%
Carbohydrates
9.4 g
5.6 g
4%
 
of which sugars
3.5 g
2.1 g
4%
Fibre
7.8 g
4.7 g
 
Protein
65 g
35 g
70%
Salt
0.40 g
0.24 g
7%
 
 
 
Per Serving
 
L-Glutamine
 
1.1 mg
 
 
 
 
 
Green Tea Extract
 
108 mg
 
Choline Bitrate
 
50 mg
 
CLA Powder
 
520 mg
 
* Reference intake of an average adult (8400 kJ/2000 kcal)
The nutritional information is based on the Unflavoured version, when choosing an alternative flavour the nutritional values may vary.