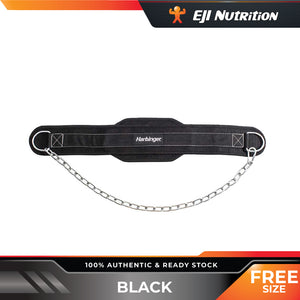 Product Description


Expand your weight training routine to include your neck and back, with the Harbinger Polypro Dip Belt! 


Lighter weight than traditional leather dip belts, our Polypro Dip Belt is constructed to be flexible and firm, conforming to your torso for a snug fit while working out.  The 30" heavy duty steel chain features a premium speed clip to easily add/subtract weight for chin-ups and dips, and steel grommets securing the chain (and weight!) to the belt. One size fits all. 


CARE INSTRUCTIONS


While it's unlikely your belt will get very dirty you can still wipe it down with a damp cloth as needed. If you sweat a lot and want to keep it fresh you can wipe down after each use to avoid any build-up.